Wereldwijd de best gewaardeerde opslagcontainer!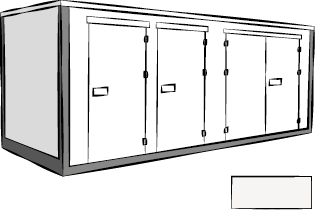 De opvouwbare Z-Box. Ons topmodel opslagcontainer, geschikt voor buitenopslag en mobiele opslag. Met onze Z-Box wordt uw buitenterrein volledig bij uw opslagbedrijf betrokken.
– Volledig geïsoleerd en geventileerd
– Vrij van vorst en condensatie
– SKG*** beveiligd
– Op te delen in meerdere zelfstandige units
– Eenvoudig te verplaatsen en vervoeren
Natuurlijk kunt u onze containers kopen, maar wist u dat u onze containers ook voordelig kunt leasen of huren?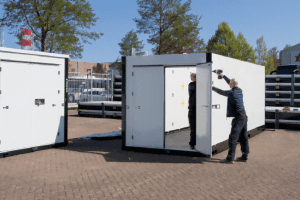 We have our own professional construction team. Our builders are trained to build your container park quickly, efficiently and safely.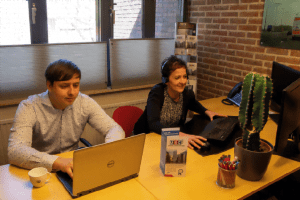 We can help your company with a "marketing boost". We analyse the current situation and come up with proposals to increase your turnover.
USC is reeds 12 jaar actief op de Europese markt, waarvan de eerste 10 jaar aangestuurd vanuit de Verenigde Staten. Sinds 2 jaar is het Europese verkoopkantoor geopend. Momenteel is USC actief in 7 Europese landen.
Het Europese hoofdkantoor staat onder leiding van de gebroeders Jan-Hein en Maarten Streppel. De rest van ons team bestaat uit: Mark Elsendoorn (accountmanagement), Erik de Bruin (finance), Daan Leeuw (marketing) en Hsu-Ben Wang (marketing).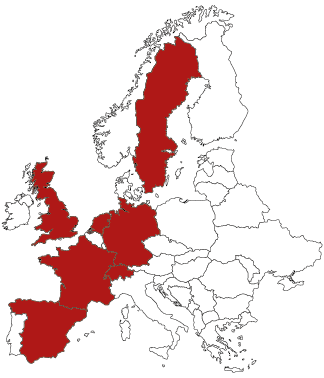 A selection of our projects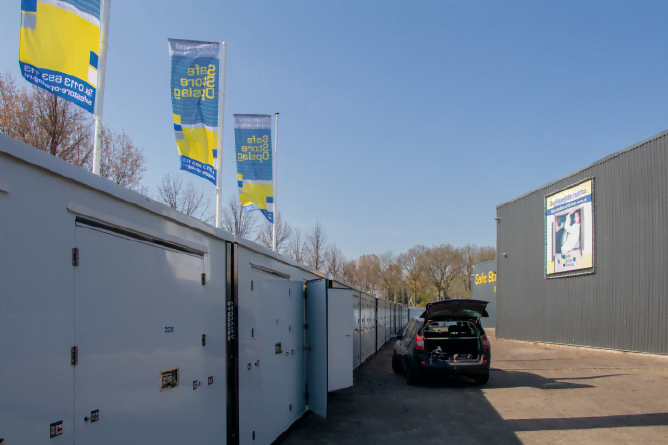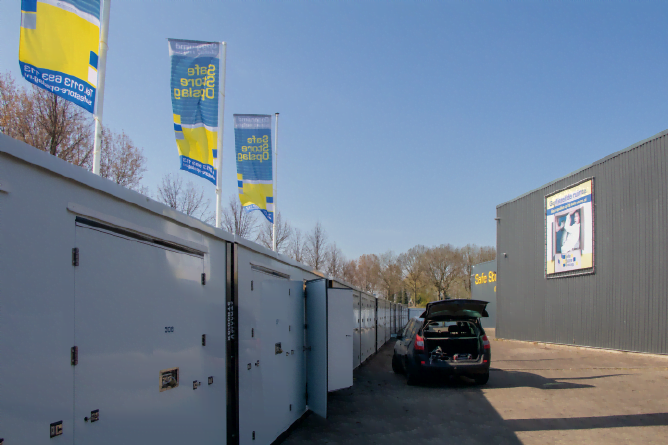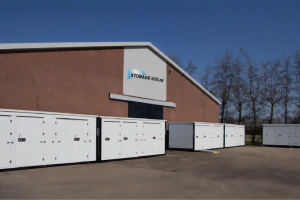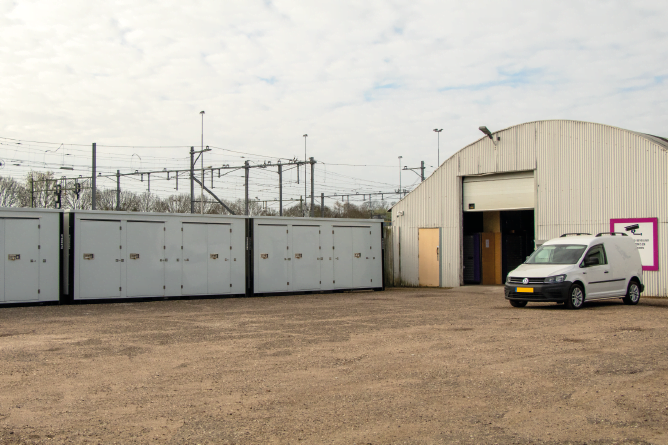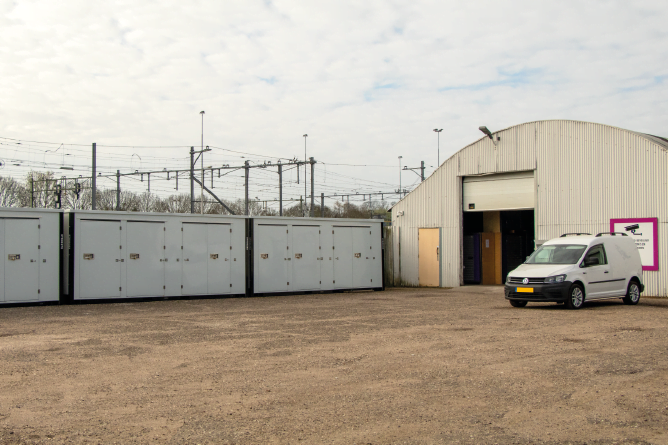 "We zochten een nette oplossing voor enkele loze stukken grond op ons terrein en we wilden ook motoropslag gaan aanbieden. Ik heb daarvoor naar diverse aanbieders en mogelijkheden gekeken en ik vond de Z-Box het meest interessant vanwege het nette uiterlijk.
De box ziet er minder als een container uit en dat geeft een vertrouwder gevoel. Met de aanschaf van de Z-Boxen konden we dus twee vliegen in een klap slaan.
De service van en het contact met USC is prima, er werd ook goede nazorg geleverd. Belangrijk is dat de klanten die gebruik maken van de Z-Box ook tevreden zijn."
Arianne van der Wal, eigenaar Mini-Box Zuidland
"USC kon mij bieden waarnaar ik op zoek was. Buitenopslagruimte van goede kwaliteit die er ook nog mooi uitziet en die goed in te passen is op mijn terrein. Bovendien kan ik met de multifunctionaliteit van de Z-Box mijn klanten de flexibiliteit bieden die andere partijen niet kunnen bieden.
De broers Streppel combineren passie voor hun vak met een grote kennis van zaken, ze hebben op elke vraag een passend antwoord. De Z-Box voldoet absoluut aan mijn verwachtingen en mijn klanten vinden de boxen er ook erg mooi uitzien. In de toekomst wil ik zeker meer Z-Boxen gaan afnemen."
Erik Ketel, eigenaar Ketel Verhuizingen en Storage 420
"Ik heb gekozen voor de Z-Box want deze zien er mooi uit, er is goede isolatie mogelijk en ze zijn verwarmd/vorstvrij. Een mooie opslagruimte straalt ook naar de klant het vertrouwen uit dat je spullen er veilig en goed liggen opgeslagen.
Ze hebben mij bij USC alle mogelijkheden van de verschillende types uitgelegd zodat ik daar een goede keuze uit kon maken. Daarbij heb ik gekozen voor de lease mogelijkheid. Binnenkort wil ik ze ook op een andere locatie gaan neerzetten."
Aljan Annevelink, eigenaar Opslagbox Zutphen
"These Z-Boxes look fine, they are also well insulated so you can't get moisture in. An improved version of a shipping container, so to speak. Within a short time I had already rented out 25 of the available space, which was much faster than before. The customers are very satisfied, they like the containers."
Jan-Pieter Wisse, eigenaar Safe Store Opslag
Wilt u op de hoogte blijven van alle ontwikkelingen in de self storage wereld?
Met onze regelmatig verschijnende digitale nieuwsbrief mist u geen enkele relevante ontwikkeling.