Completion Storage Park Opslagbox Zutphen

Last year we were able to install a number of Z-Boxes at Opslagbox Zutphen. That was satisfying for both parties. After a trial period, StorageBox Zutphen has therefore decided to have a full Storage Park realized by us.
Customers can now choose from as many as 43 weatherproof outdoor units in various sizes. The containers are set up in such a way that they have already largely closed off the park.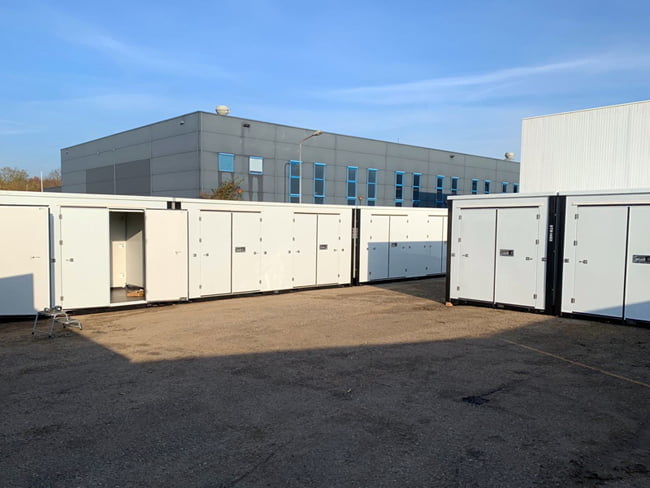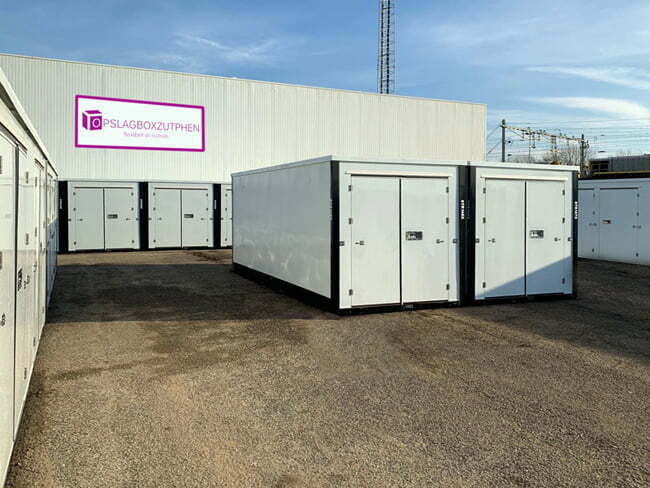 Access to the park consists of an electrically operated entrance gate. This port is connected to the existing access control facilities. The new units are integrated into the online reservation system of Opslagbox Zutphen. The customer can now easily view the availability of the units online and reserve them immediately if desired.
The Storage Park is well lit and equipped with high-quality cameras. The routing on the park has also been considered. The user drives around clockwise, with the car and trailer, without having to manoeuvre backwards.
We are proud of the end result, but also Opslagbox Zutphen and its customers are very satisfied. The occupancy rate of this location is now on a sharp increase.