De Opslagconcurrent
opts for outdoor storage
Timothy Eeken owns De Opslagconcurrent in Lelystad, where USC recently realized a large storage location. In this article, we ask him a number of questions about his experience with USC and dive into the process of setting up a storage park.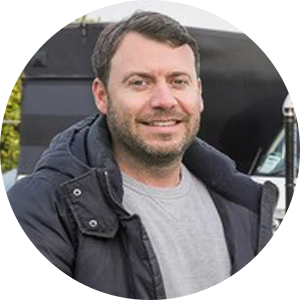 "I had three options for my outdoor area; exterior storage, rebuilding a building or placing storage containers. I'm very happy that I chose the latter."
How did the storage park come about?
"I have a building on a large site, in which I have set up self storage on several floors. I had a pretty big outdoor area left that I wondered how best to exloit that.
Before that, I initially had two options in mind; realize an outdoor storage or build another building. The third option; containers, only came into view later via USC. By the way, I immediately found that a very interesting option. That can be realized quickly and you don't have to build yourself. It's just having containers put down and start renting out right away."
"I started as a test by placing two containers. But soon I had a large number added. In addition, there is room for further expansion."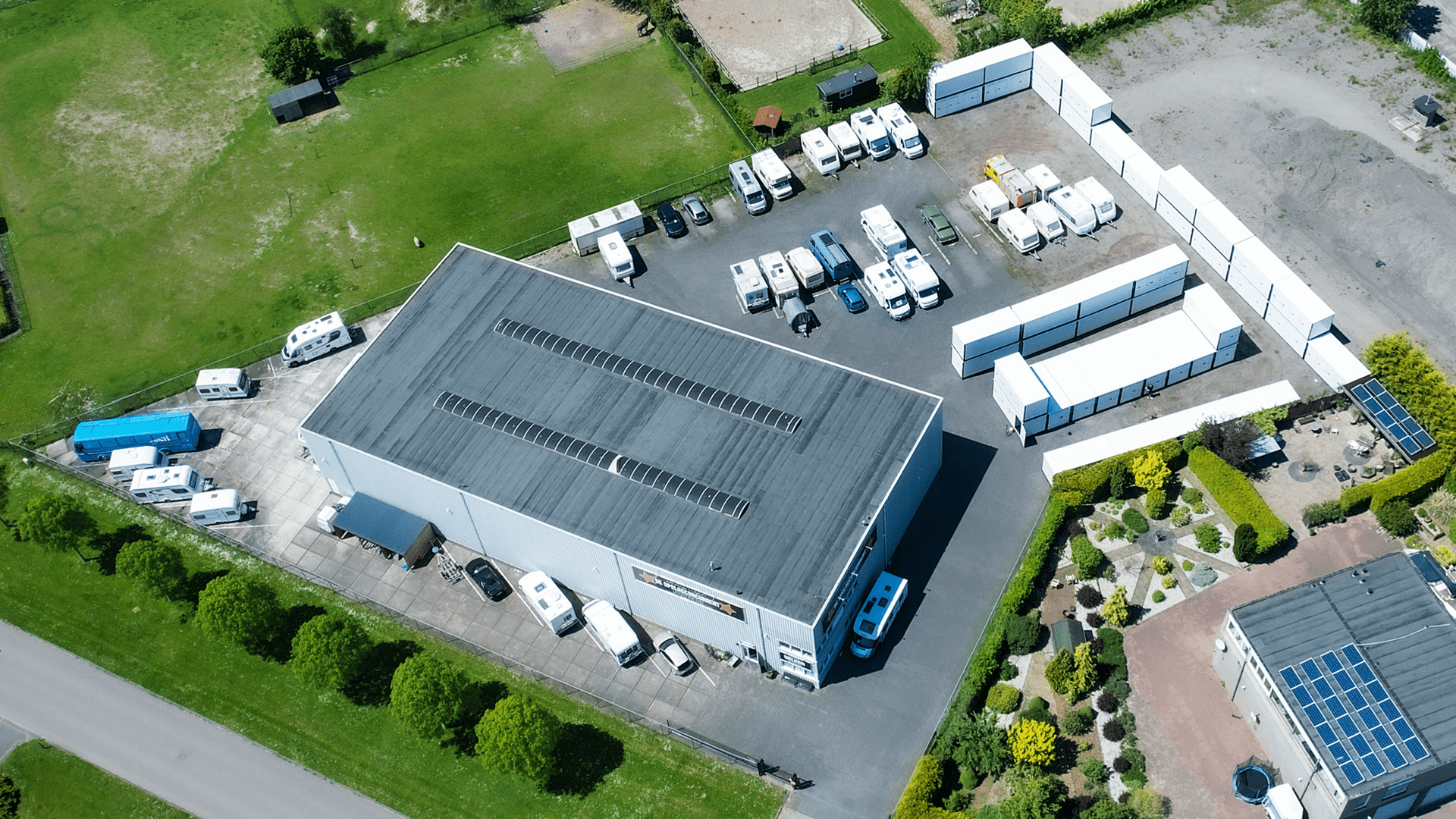 "We've really only been working for a few weeks, but the potential interest in the outdoor units is great. What I hear from my customers so far are very positive sounds.
I offer storage of different sizes and when a customer comes I first show the indoor storage and then the outdoor storage. And then almost all of them opt for the outdoor storage option. From this I deduce that it is a popular and good concept."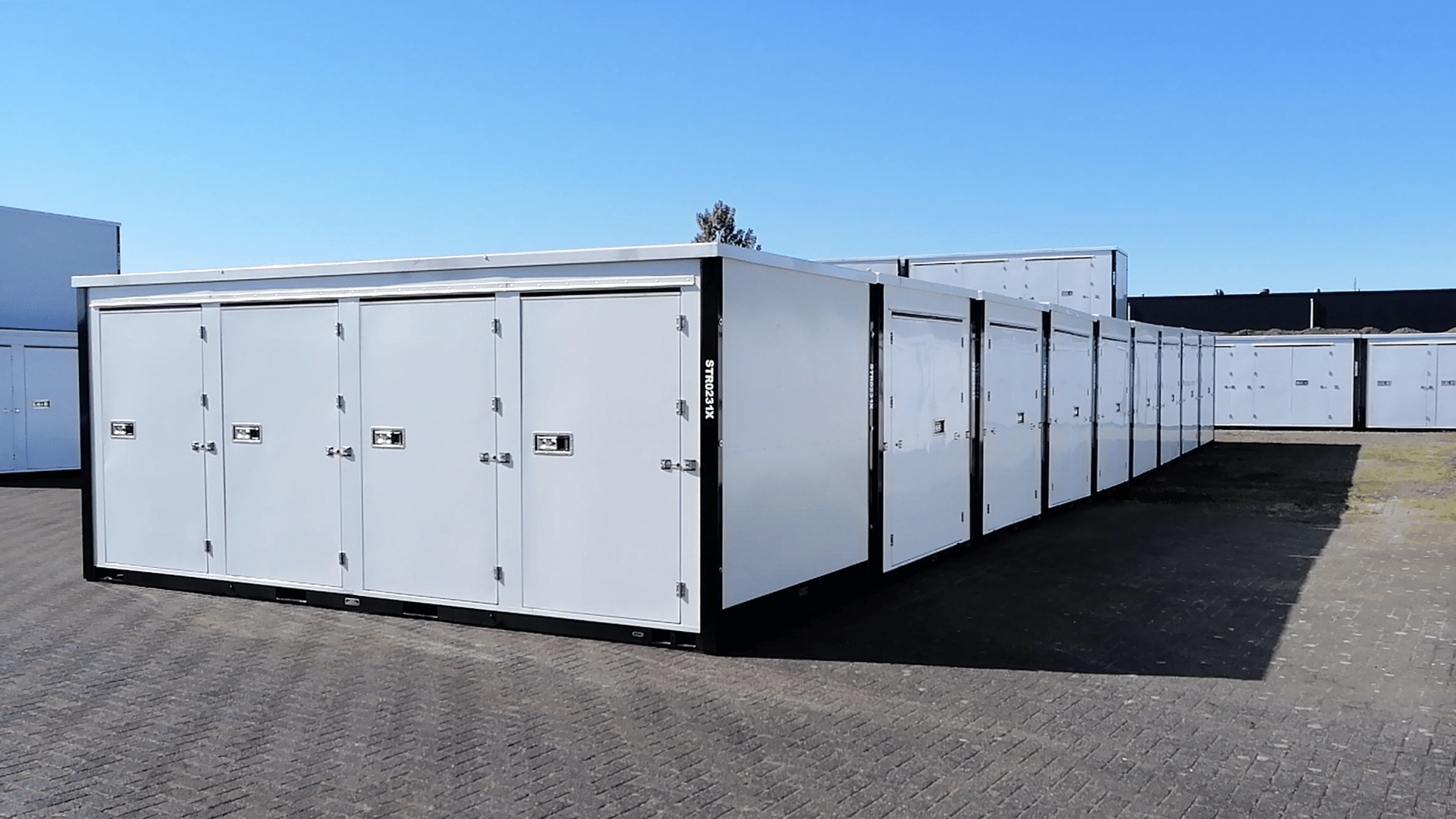 Why do customers choose outdoor storage?
"When you store inside, you first have to type in a code, then a roller gate opens and you can drive in by car. Most people find that a bit tricky. Then you have to go with carts and put things in the elevator and go with the stairs yourself.
So, if I first show this option and then the outdoor storage, where you have direct access to your storage space by car, the choice is made quickly for many customers."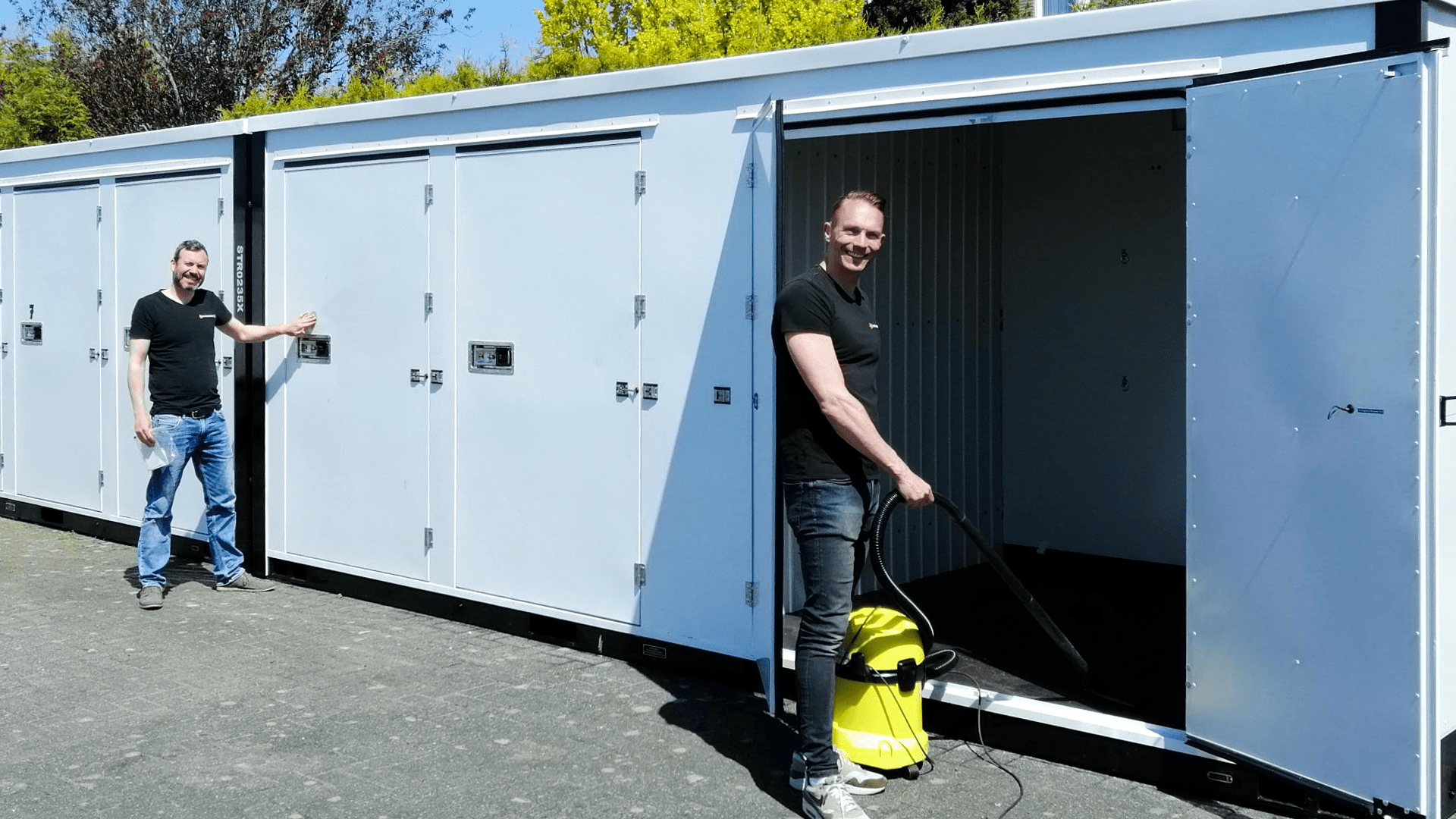 What is your impression of USC and the delivery process?
"I'm very happy about that, I have pleasant experiences with it. From start to finish everything went smoothly and went exactly as we agreed. All in all, the entire process from purchase to delivery has certainly met our expectations.
All containers are neatly assembled on the site at the agreed time and placed correctly within the set time. Looking back, it's been a great experience."
Curious about our other projects?