From vacancy to profitable storage park
It is now widely recognized that many countries have too many square meters of car showroom. The automotive industry is going to change a lot in the coming years. Dealerships merge or are swallowed up by larger competitors or even the importer. Beautiful, well-insulated buildings will be empty. So there are opportunities here.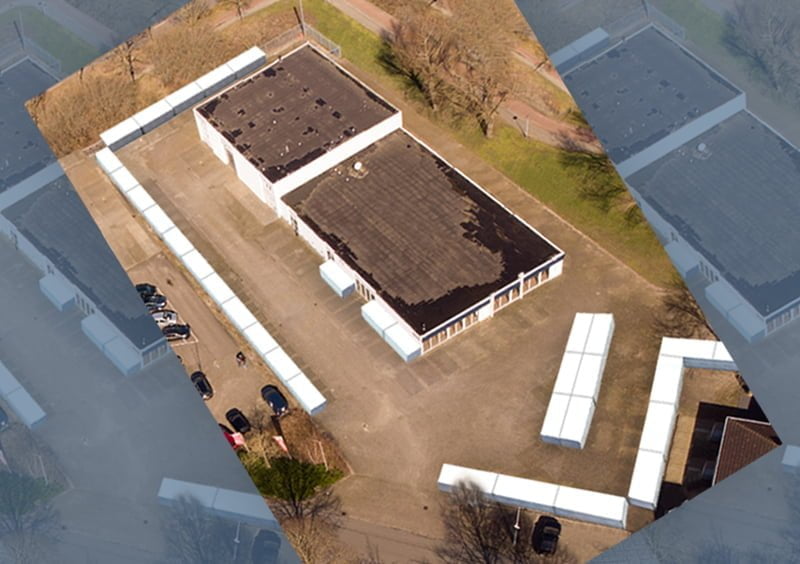 On the other hand, the demand for storage space has been rising sharply for years. This is expected to be just the beginning. After all, the Netherlands is a factor of seven behind the U.S. Not everyone will agree with this statement, yet Europe usually follows American storage trends quite closely.
Now a well-located former car company can often be rented out again. Many retail-oriented suppliers, such as kitchen dealers, are looking for beautiful, easily accessible locations. They just have no interest in the huge outdoor area that is often linked to these types of former car companies.
Storage park as a solution
The realization of a storage park with our storage containers is then a nice (intermediate) solution. We are currently converting a former car company. The property is being renovated and will be repurposed. It may become self-storage, or something else. In any case, the outdoor area will be converted into storage park.
We offer a total model for this. Not only the containers can be delivered, but also the design, possible contact with the municipality and more. Even after placement, we still have a wide range of services on offer. Marketing power, a reservation system, leases, everything is there to get entrepreneurs off to a flying start.
In this way, a vacant building can again meet a changing customer need and a sustainable and promising continuation is created at the old location.
Want to know more? Please contact me.
Maarten Streppel