How feasible is a new self storage location?
If there was a self storage podium, we would jump on it and exclaim, "If you want to enter the self storage market or think about expansion; start with a feasibility study!" Market research is more important than ever, especially now that so many new square meters of self storage rental are coming on to the market. After all, you want to invest heavily. Then of course it pays to make a good estimate in advance whether this investment is profitable.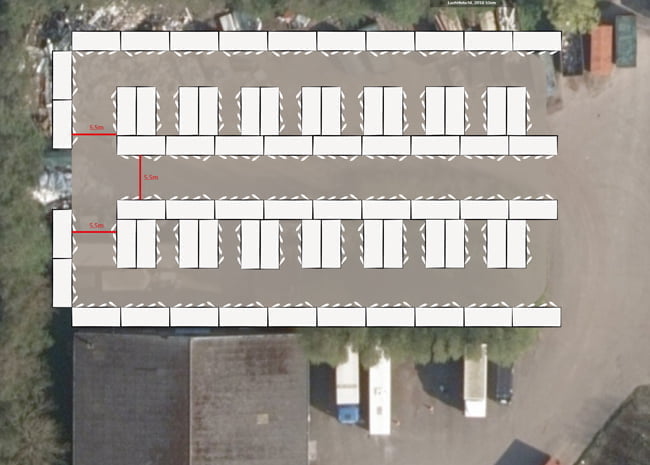 If you want to start with self storage, a qualitative market research provides a good picture of the possibilities of the location where you want to start or expand. You will receive information about the amount of potential customers who live or work in the immediate vicinity. It also provides you with insight into the number of self storage locations in the area and their size, the online offer and whether there is enough demand to fill your location.
Determine in advance how large the area is, around the desired location, that you want to have shown. Most self storage customers rent a unit near their home or workplace. So it is often quite easy to define the catchment area for your new project. For example, more than three-quarters of self storage customers live only 5 kilometres from their chosen storage facility. Barriers such as a river or busy highway also play a role in the willingness of potential customers to choose a particular self storage facility. These can therefore still affect the size of the area in which you want to undertake.
Feasibility study content
A good report should pay attention to the following items:
Accessibility
The discoverability of your website, the number of visitors and the pages visited. The use of social media channels. Other communication channels to reach your potential customers.
The intended self storage location
The accessibility, the zoning plan, the entry and exit possibilities of the site, parking, visibility from the public road, the extent to which the site can be secured, and so on.
Competition
It is crucial to know what the self storage market looks like in your region. The report should include an overview of all existing self storage facilities. Think of the range of square meters, the various locations with their characteristics, pluses and minuses, the size of the units offered, the rates, the occupancy rate, etc. There should also be information on projects under construction and any developments in the planning phase.
A good report also answers the question of whether certain niches in the market are already adequately served. Think of climate controlled units, large commercial units, energy-friendly or vehicle storage. If not, there may be unsuspected self storage opportunities.
Demographics
What does the potential customer base look like? What is the average per capita income and per household? Do you have a good answer to these and other important questions? Then you have a good idea of what you can offer to self storage forms, at what prices and in what quantity.
With a well-executed feasibility study in hand, you have enough ammunition to determine whether starting or expanding a self storage location is a good idea. So let yourself be advised in advance on who can prepare such a quality report for you. Don't make any cuts, good data is crucial for the success of your project.
We at USC cherish our years of experience in setting up and advising on new and expansion locations. So feel free to contact us. We are happy to advise you!
Maarten Streppel