Is it necessary to become a member of a trade association?
"I have been working at Universal Storage Containers Europe for over a year now. In the past year I have studied the self storage industry and the moving industry. I often hear from self storage entrepreneurs that they do not want to join a trade association because it only costs them money. I can understand that, because there are good alternatives."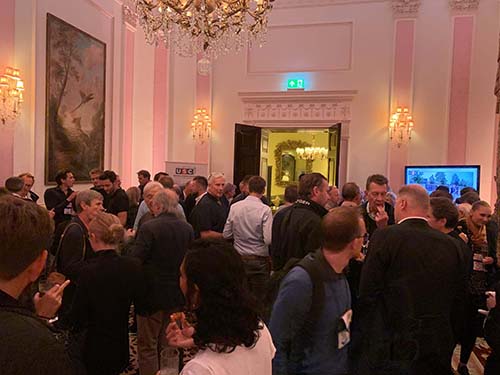 LinkedIn network
"Online a lot is possible with a low or even without investment. I have built a reasonable (online) network using LinkedIn. Many of my connections from the above industries come from LinkedIn groups such as 'Self-Storage'. Anyone can become a member. Entrepreneurs share their success stories or ask questions to the group about anything that has to do with self storage. In short, a group where you can get ideas out of but that also connects self storage entrepreneurs.
This kind of contact can easily be compared to an industry association, only you can easily spend thousands of euros a year on it. There are just no trade fairs and there is no offline contact. Still, more and more parties are organizing online events, especially these days. Think for example of Jim Ross and his event 'The Self-Storage Summit'. I thought this was a very valuable event and moreover, it was free to follow live, payment was only necessary if you wanted to watch the event later on. So I would like to invite you for the groups I am a member of. Feel free to contact me about this via LinkedIn! By the way, did you know that 60% of the requests for storage space come in through the website or social media channels? The more online presence your company has, the better!
Online exhibition FEDESSA
"FEDESSA, the umbrella European trade association, is organizing an online trade fair on 6 and 7 October. USC will of course contribute as a sponsor. I am very curious how FEDESSA will present itself online, as they have no experience with this. So I am looking forward to this 'online tradeshow', but especially to the reactions of the participants. How many participants will there be, compared to the physical trade show in London in 2019? Fortunately, an 'old-fashioned' FEDESSA trade show is due to arrive in October 2021. This will take place in Portugal, of course we will be there as a proud sponsor! Will we see you there too?"