Microsoft founder Bill Gates enters the storage market
Following in the footsteps of Warren Buffett (see also our Newsletter of July 2020), Bill Gates is also entering the storage market. The world's richest man combines forces with the eighth largest self storage company StorageMart. Gates is not the only investor to partner with StorageMart. GIC, Singapore's sovereign wealth fund, also acquired a stake in the company. The two investments together give StorageMart an enterprise value of $2.7 billion.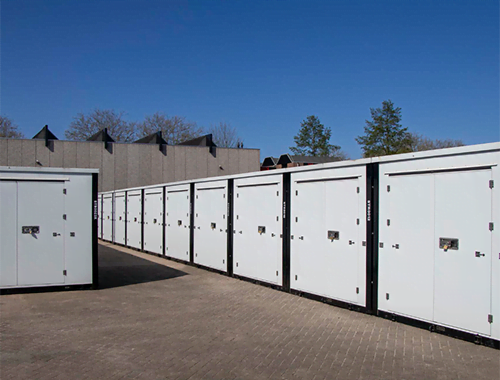 Rapid developments
"The self-storage sector is evolving rapidly and companies that can leverage technology, improved processes and an unforgettable customer experience will do better," said Cris Burnam, CEO of StorageMart.
StorageMart, founded in 1976, is one of the largest private self storage companies in the world. The company operates more than 15 million square meters of storage space in the United States, Canada and the United Kingdom.
CEO Burnam: "In order to respond to the rapid developments within the industry, sufficient scale is a fundamental requirement. By combining forces with our new partners, StorageMart will be in an excellent position to realize its growth strategies in both the current and new markets."
Scale important
In my article about Buffett in July 2020, I already stated that the storage market has matured. The boarding of Gates proves this theorem once again. Buffett and Gates therefore see plenty of opportunities in the still growing storage market.
Also for your storage company sufficient scale is necessary to survive in the long term. Increasing competition means a greater risk of vacancy. By deploying more units and serving a wider target group, you can prevent this.
Is the scale at your storage company sufficient or is expanding your storage capacity with, for example, outdoor storage desirable?
We would like to visit you to discuss all possibilities.