Respond quickly to the customer
There are more and more, especially digital, opportunities for potential customers to reach out to you. But it is important to respond adequately to this, otherwise there is a chance that you will still miss the boat.
How do you do that? We will look at a few strategies to increase the chances of success.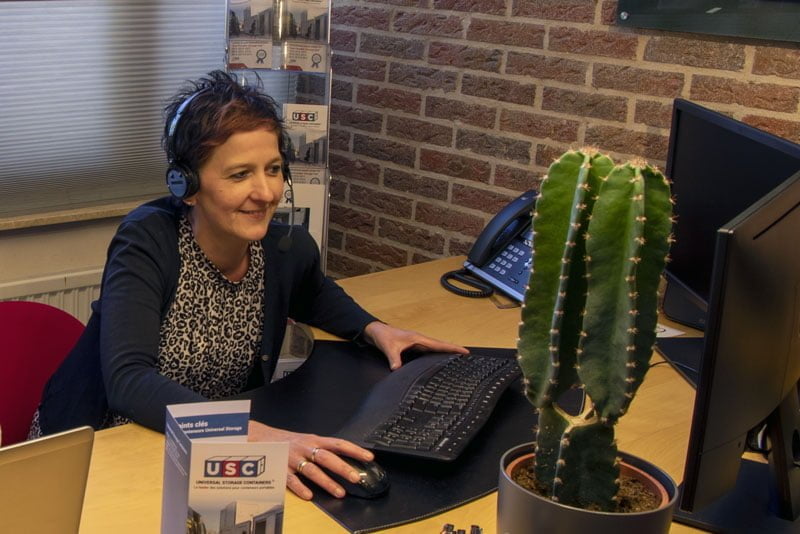 The patience of potential customers is limited these days. If someone contacts you with a question, you need to respond quickly using a preferred method from the customer. Otherwise, he will try to find it at your competitor. When a new customer rents from you, it is important to welcome them and give them all the help or information they need.
Responding quickly, or responding, has become crucial to successfully operating within the self-storage industry. Here are three strategies to help you bring in more customers.
1. Ensure the shortest possible response time
So the most important thing is that rapid response. Once a request, reservation or information request arrives, it is imperative that you contact the customer immediately. This is to thank him for the interest and to answer any questions. In the US, response times have been investigated and this came out:
A response within five minutes has a lot of impact, a response within 15 minutes the customer experiences as very professional and an answer within 30 minutes is still ok.
If it takes more than half an hour before you respond, the chance of a successful contact decreases sharply. The customer's interest is then narrowed, perhaps he is already searching the website of a competitor.
2.Collect contact details and save them
How does the contact come in?
Website
Your website is often the spider in the web of your communication and is the right place to connect with customers. People can find information, ask questions, check any availability of rooms and maybe even rent a unit immediately. Using an online form or process, it's easy to ask questions and collect customer contact information. Ensure that this information is automatically entered into a customer relationship management system (CRM). Of course, when storing and managing customer data, you do have to take into account the GDPR guidelines. Using a built-in automated alert for your staff, responding to a customer action is a piece of cake.
Personally
There are still customers who just come to see you. Nine times out of ten, if you have your sales presentation in order, this will lead to a rental agreement. If not, make sure you can write down relevant contact details in any case. If the customer does not want to provide a phone number, ask for an email address. If he's still reluctant, you might be able to tempt him by saying you want to email him a discount offer.
Telephone
A telephone contact is already a little more challenging. But also here, if the customer is not ready to rent a unit, you have one main goal: before you disconnect, you must have his name and relevant contact details, so that you can still contact him later.
E‑mail
If a lead initially contacts them by email, you already have a contact option. Answer as soon as possible. If he has provided a phone number, it is best to call back; if not, just respond to the email message.
For all your email traffic, use a standard email template that contains all company information, including opening hours, logo, possibly pay-off and social media icons with links to the accounts.
Social media
Respond as soon as possible, answer the questions and possibly lead the customer to the website or the reservation option.
3. Close the circle
Once you have a prospect's information, immediately enter it into your CRM system and send an SMS or email to thank for the interest. Tell them you would like to welcome him or her as a customer. Within 24 to 48 hours, contact us using his or her preferred method of communication to hear how to help. For example, you could say (or write) something if:
Good morning sir…. This is …….. Of……. Self-Storage in ………. I don't want to take up too much of your time, but you inquired monday about renting a unit. I wanted to get in touch to see if your storage needs are met, or if you might have any questions I can answer.
When a reservation arrives through your website, enter the information, in your customer base and text or e-mail a thank you message. State the customer's first rental date and send directions to your location.
In short: Responding quickly is crucial. Act quickly on questions, comments or reservations. Collect structural contact information and other important information. Finally, close the sales circle with a heartfelt thank you and send relevant information about your company.