Storage site owner Fokkema: "Z-Box ideal for motorcycle storage."
The Z-box allows you to offer storage space that puts regular shipping container storage far in the shade. You can check it on our website and our storage park. But did you already know that the Z-Box can be transformed into a very attractive storage space for 4 motorcycles by means of smart compartmentalization? Niels Fokkema of ikwilopslagruimtehuren.nl (I want to rent storage.nl) can talk about it.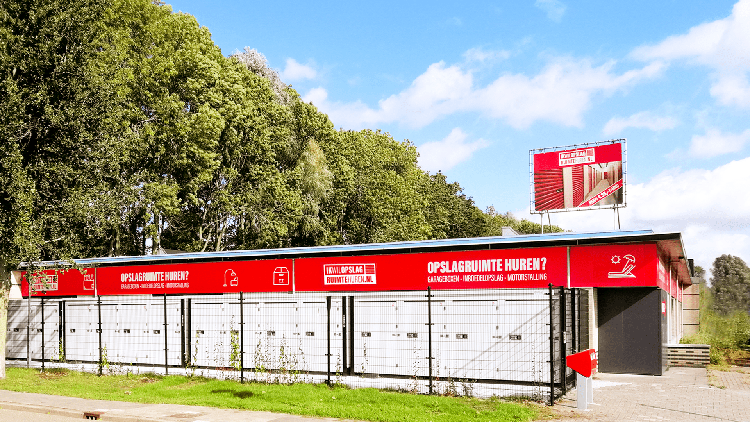 'We offer storage space for individuals and business storage; in Nieuwkoop we have shipping containers for this purpose, so in our new location in Uithoorn we have put up that famous Z-Box of yours. We wanted some smaller boxes that would also be suitable for motorcycle storage. For this we have now taken the variant with four units in a container, these are ideal for motorcycles. USC has also installed electricity for the trickle chargers'
Why the Z-Box?
"In Uithoorn we have a piece of land that is actually too narrow for shipping containers. I had to put them down the length. I wanted to do something in that place anyway. Your containers with the side entrance fit right there. The space is now perfectly filled with 6 containers."
How do customers experience the Z-Box?
The customers are satisfied. They think it looks beautiful and everything works well."
Do you attract new customers/audiences?
"Yes, I have already rented out a number of storage spaces to new customers. There was no good motorcycle parking here. People are all from the neighborhood. We are close to a residential area and that's where the customers come from. People can walk up here and get their motorcycle. This 24-hour access is also highly appreciated just like the trickle charger present."
What are your plans for the future?
"I would like to expand with a third location that is also suitable for putting down your Z-Box."