The importance of testimonials
What do you believe more, a representative who tells you how great his product or service is, or a recommendation from one of his customers about his experiences? When it comes down to it, the words of another consumer are more likely to pull you over the line to take away a product or service. In this article we will deal with the great importance of testimonials for your company. We also look at how you collect them and how you write them.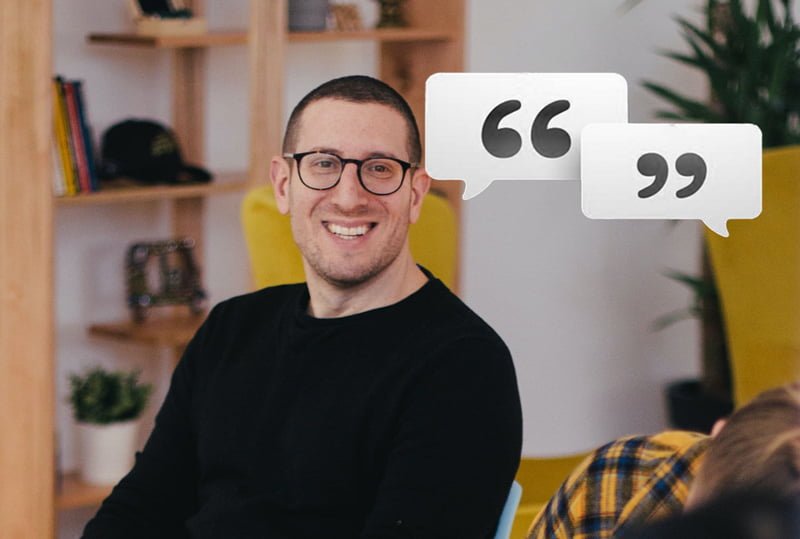 Why do testimonials work?
One of the main reasons people don't buy something is that they're afraid to make the wrong decision. So, if they see a product or service being touted by someone who has preceded him or her, the risk of a wrong purchase in the eyes of a potential customer becomes a lot smaller. So recommendations, or testimonials, are a great way to make potential customers feel more comfortable buying your products or services.
How do you get them?
We notice that providers of self-storage products do not so actively ask for testimonials from their customers. Maybe they wait for their customers to come up with it on their own, but that rarely happens. When they do get them, they often don't know how to use them most effectively. Collecting and using recommendations is really not as difficult as you might think. The following tips will help you with this. We will also tell you how best to use the testimonials.
From who?
The best testimonials are written by people you see as the ideal customer. So think carefully in advance about who you are asking for a review. Walk through your customer base to collect a number of candidates. Then approach them and say, "I would love for you to share your customer experiences with us. That helps us a lot. Would you like to write a short testimonial for us?" Most customers won't have a problem with that. Especially if you offer them to help them with that.
How do you help?
You can even offer to write the review for them. If someone rejects your request to write one, it is often because they are too busy or think that they cannot write it down so well. In that case, offer to take over. Say, "Just tell me what you'd like to say about our company. I'll write that down and then have it read. You can always change things." Most people won't change that text anymore. They have long been happy that they didn't have to take the time to write a testimonial themselves.
Next month: write a good testimonial
Want to know more about the use of testimonials or other marketing techniques? Contact our sales team; +31-570- 756035 or mail to Mark Elsendoorn, mark.elsendoorn@universalstoragecontainers.nl.
Source: Inside Self Storage