The Z-Box versus hours of falling snow
Delivering is one thing, but monitoring is sometimes even more important. We were suddenly treated to an unadultered winter week with scenes that would not look out of place in a painting by famous Dutch painer Hendrick Avercamp. Something that hadn't happened in our country in recent years. Could our containers pass this test?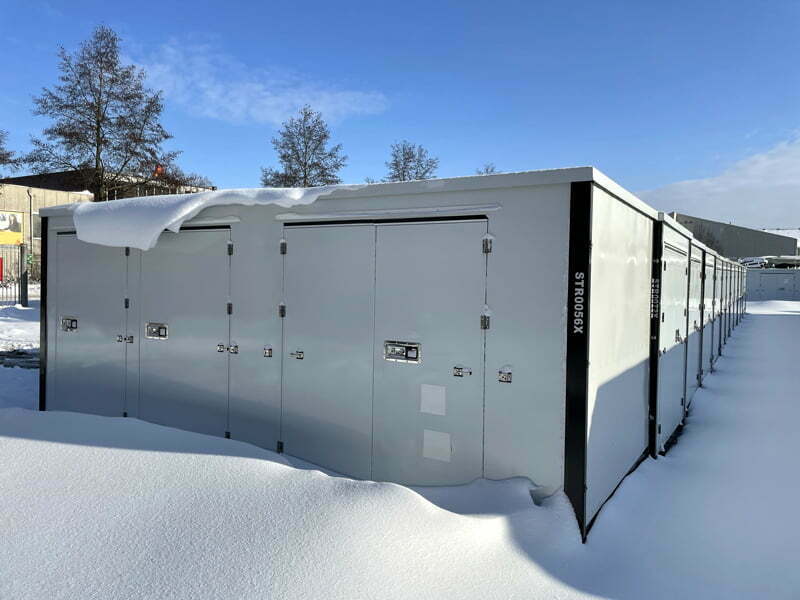 So it became a real stress test for a large number of container parks that we have built in the Netherlands over the past two years. Although we have also realized parks in Germany, Switzerland and France, the Dutch containers have not been exposed to a lot of snowfall in recent years.
Hours of snow
That was suddenly different. The hours-long falling and also horizontally blowing drift snow sought out the smallest holes. In some places, the white good managed to gently penetrate along the roof of a new model Z-Box. We have only been running this model for a few months, so our construction team had little experience with that in this particular case. The ingress at this location caused some snow edges on the floor and along one wall. But still, this wasn't the way we want it to be.
Fortunately, we had only delivered a limited number of copies of this model, so we could easily make some adjustments. After our construction team had visited the container park in question, tightened some bolts and nuts extra and filled a seam, we were sure that everything was fine again.
It feels good to have passed such a test, especially with the intended, long service life of our containers. After such a winter week, we are in the reassuring knowledge that our Z-Boxes can handle every conceivable weather type. Now on to a beautiful spring and a warm summer!
Maarten Streppel