Why the self storage industry continues to grow
We would like to draw your attention to an interesting video on cnbc's website. 'How self storage companies make billions'. Within ten minutes you will be aware of the latest developments in the American self storage market, which are often clues to future developments in Europe. See our summary below or watch the video for yourself.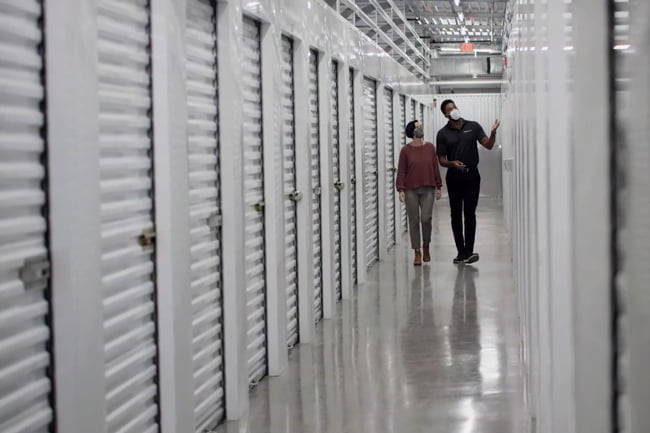 A US study has shown that Americans have as many as five billion utensils in their home that they don't use. One in four people have to confess that their garage is too full to park the car in. More than half notice that it negatively affects mood and concentration with the amount of stuff in the home and three quarters have no idea what to do with it. 10% of households in the US have a self storage location, which costs an average of $90 a month.
Why do we have so much stuff in the house that get in our way every day?
Nowadays we can order anything we want online with the click of a mouse. As a result, we bought something we'd like to have faster than before.
The corona crisis has meant that many have had to set up a home workplace and therefore have to make room for it.
Many people have lost (part of) their work in the past period and therefore spend more time at home.
Young people move back in with their parents or stay at home longer than planned.
People like to keep things because people think, 'maybe it'll come in handy one day" or 'if we ever need it we don't have to buy it again'.
Often this is wishful thinking, of the 10 objects that one keeps in this way, one is really needed in the next 20 years. In the meantime, you'll be living among the rubbish…
The storage industry distinguishes four main reasons where one wants or has to use a storage location. Death, separation, relocation and unforeseen events such as fire, leakage or burglary.
Corona developments
During the beginning of the corona crisis there was a brief dip in sales and customer numbers, but it quickly reversed. The demand for storage space is expected to increase further in the near future.
The industry has also accelerated its efforts to further digitisation. There's been a surge in opportunities to book, sign and pay online, find a location online, and pre-calculate the size of the storage space you need so you don't have to pay too much.
New initiatives are emerging in the US, such as neighbors, a company that has developed technology that pairs people who have space left over with people looking for storage space. This could eventually become a serious competitor for the – more expensive – self storage industry.
Mark Elsendoorn
Source: CNBC, www.cnbc.com