FEDESSA European Industry Report 2020
Recently, this annual report with all kinds of information about the European self storage industry, including the Netherlands, was made available again. You haven't had time to go through it yet? Don't worry, we'll take the highlights from the report out for you. You can also easily download the report at the bottom of this article.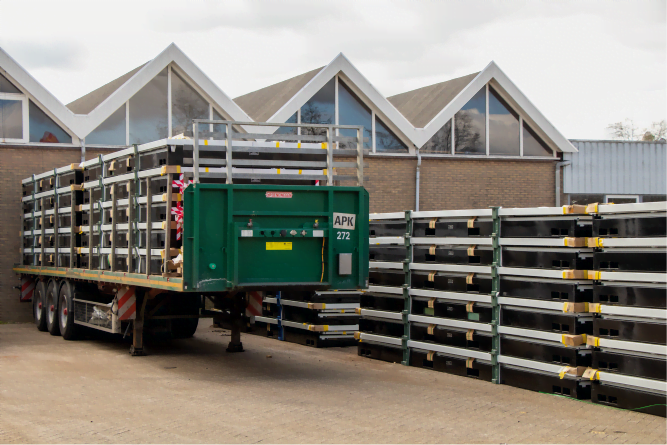 Highlights report FEDESSA
If we look at the total floor space that is rented out, the Netherlands is still in the top 6 european countries with large areas of self storage space, namely in fourth place. There is still a growth market. This means that other countries are quickly catching up.
– The Netherlands is in third place when it comes to the available storage space per capita. Well above the European average. Countries such as Germany and Belgium are well below that. So these still have enormous growth potential. The Netherlands also scores high when we look at the average company size. Here, too, Germany and Belgium can be found in the rear.
– The average rent in Europe is 250 euros per square metre per year. A slight decrease compared to 2019, when 259 euros were requested. The Netherlands is remarkably far below that with an average rent of 175 euros. In Belgium, the same amounts are asked. Germany is above the average with more than 260 euros per leased square meter. Is there storage scarcity here?
– The average occupancy rate in the Netherlands is 90%. In the second half of this year, this figure has risen considerably. The occupancy rate in our country is much higher than the European average. That is 79%, with the second half of this year showing better figures here too. All in all, the figures show that, after a lean period, the storage market is picking up again.
Some more telling figures
36% of all providers now offer 24/7 access, two years ago it was 19%.
With 21% of all storage companies you can rent and pay for space online. In 2018, that figure was less than 10%. Investing in a business that is customer-friendly and covid-proof as much as possible is therefore a clear trend.
Three quarters of all storage providers invest in the latest technology and can therefore save on staff costs, among other things. The decrease in the average number of employees per establishment from 1.8 to 1.4 in a few years is proof of this.
69% of potential customers come 'in' through the website. Many companies still don't consider an online application to be a regular demand for storage space. So many rental opportunities remain here.
Click here for the full report.